After the devastation caused by the strong earthquake in many countries including Turkey and Syria, people are once again remembering the major earthquakes of the world. That's why it is important to know about the biggest earthquakes in human history. The largest earthquake occurred about 3800 years ago, which changed the geography of Chile.
Researchers at the University of Southampton in England claim that the largest earthquake in history occurred in northern Chile 3800 years ago. The intensity of this earthquake was estimated at 9.5 on the Richter scale. The situation had become such that the people living in the earthquake-affected areas at that time had to leave the beaches for a thousand years.
According to researcher Professor James Goff, he has enough evidence and grounds to confirm this. Prior to this research, the May 22, 1960 earthquake in Valdivia, Chile was considered to be the largest earthquake. Its intensity was between 9.4 and 9.6. More than six thousand people were killed in this earthquake in southern Chile.
Let us know about some major earthquakes in world history-
January 12, 2010: A 7.0 magnitude earthquake struck Haiti, killing 316,000 people. After this, there was a huge change in the historical structure and geographical form of this country forever.
December 16, 1920: A 7.8 magnitude earthquake struck Haiyuan, China. More than two lakh people died in this earthquake. The negative consequences of the magnitude of this earthquake were experienced for decades.

September 1, 1923: There was a strong earthquake in Kanto, Japan. The intensity of this earthquake was recorded at 7.9 on the Richter scale. 1,42,800 people died due to the earthquake. A large number of people were handicapped.
January 15, 1934: Nepal and India's Bihar state had to face a severe earthquake. The intensity of that earthquake was recorded as 8.0. The death of 10,600 people was confirmed in this earthquake. Thousands of people had become homeless and handicapped.

May 22, 1960: In terms of intensity, the most dangerous earthquake ever occurred in Chile. The tsunami caused by this 9.5-magnitude earthquake on the Richter scale caused terrible devastation in many countries, including southern Chile, the Hawaiian Islands, Japan, the Philippines, eastern New Zealand, southeast Australia.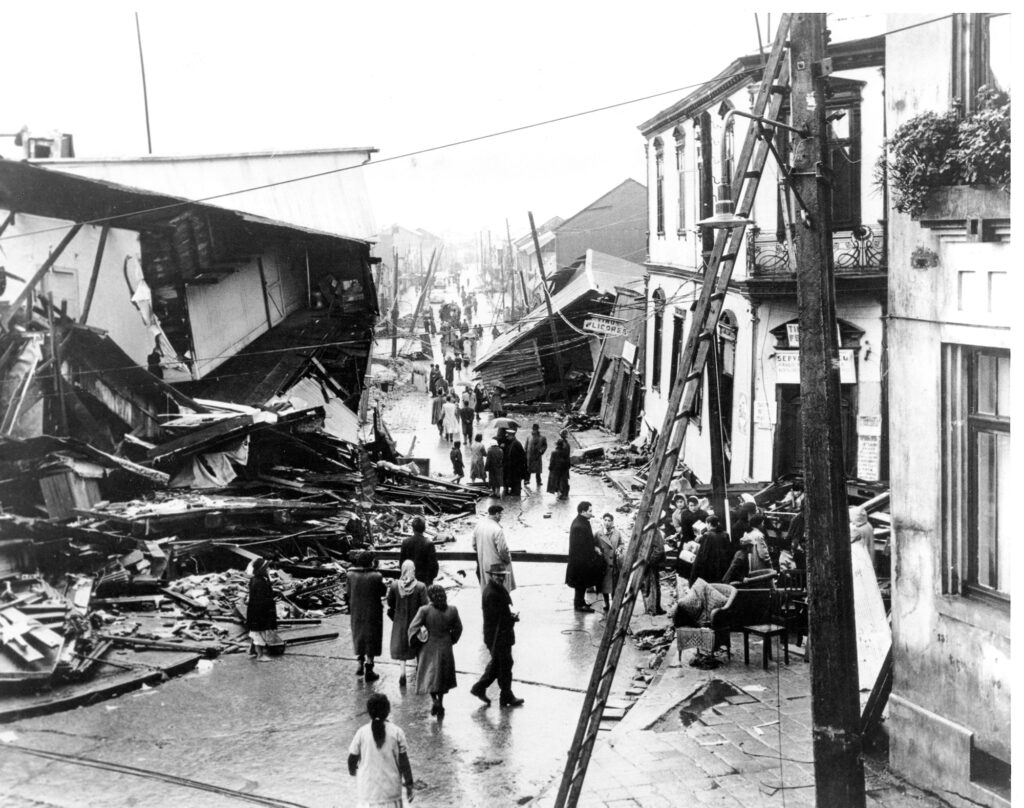 July 27, 1976: 2,42,769 people lost their lives due to this 7.5 magnitude earthquake in Tangshan, China. Due to this disaster, the conditions were thrown into disarray, which took years to deal with.

December 26, 2004: A strong earthquake of magnitude 9.1 occurred in Sumatra, Indonesia. 2,27,898 people lost their lives in this earthquake. It affected many countries and the life of the people here was badly affected.
April 25, 2015: Nepal was hit by a 7.8 magnitude earthquake. More than 9,000 people died and more than 23,000 were injured in this devastating earthquake. Its center was in Lamjung, 38 km from Nepal.